Family Housing Network of Fort Collins has five core programs which address the range of needs of families along the continuum from homelessness to sustainable self-sufficiently. We collaborate with over 20 local agencies to address the range of needs for parents and children. If you are interested in our programs please see our Get Help tab.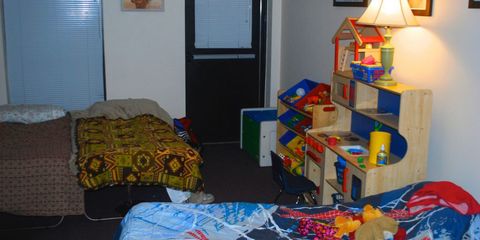 Overnight Program (Faith Family Hospitality)
Faith Family Hospitality (FFH), our overnight program, accommodates four guest families (up to 22 parents and children) at a time. This interfaith project unites diverse faith communities through a shared mission of service.
Each family receives:
a private family room in which to sleep and keep possessions secure
warm, nutritious evening meals
breakfast each morning
packed snacks and lunch to go if desired
gracious hospitality and volunteer support from FFH member congregations
Fifteen host congregations, each supported by a partner congregation, rotate each week to welcome FFH guest families into their buildings. Self-directed volunteer teams, following established FHN Guest and Host Guidelines, provide for the range of hosting duties.
By housing four families each night, FFH has been able to double Fort Collin's family sheltering capacity and expand support needed for families to become permanently stabilized.
The expected stay for our guest families is generally up to three months, however we retain flexibility due to the varying stabilization needs of our families upon program entry.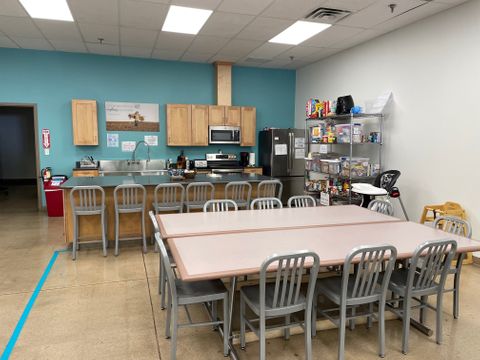 Day Center
The FHN Day Center is a safe, family-friendly facility that meets the unique needs of families with children. It allows parents to multi-task family management activities and work towards self-sufficiency, effectively reducing some of the inefficiencies of homelessness. Services available at our Day Center include computer/internet use, showers, laundry, kitchen, resting rooms for naps and illness recovery, and play, reading, and work areas.
This is the only full-service facility in Fort Collins where homeless families can make a semblance of 'home' during the day, be protected from weather elements, and not be concerned about safety issues for their young or teenage children.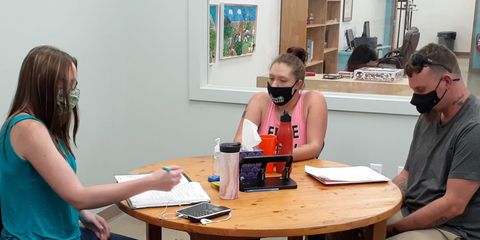 Case Management
Case Management is provided by FHN's Shelter Case Manager, who meets twice weekly with each adult family member in group and individual settings to establish progress goals and access much-needed community services. She is also available for consultation and guidance throughout the week at FHN's Day Center. Family Housing Network's case management is a Housing First model with extra support to overcome obstacles to permanent housing.
FHN works closely with an array of partners to obtain specific services our guest adults and children need on their journey to self-sufficiency. We regularly refer to medical, mental health, and dental providers, employment and housing agencies, resource centers, legal service providers, public offices, and the Poudre school district, to name a few. We work hard to maintain strong relationships with all of our partners to increase the quality and speed of access to services for our guest families.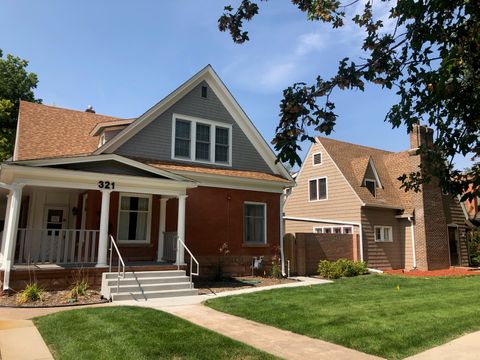 Bridge Housing-Sherwood House
Bridge housing allows those families with higher need, and yet demonstrating continuous progress, the extra time and support they need to ensure long-term self-sufficiency. FHN's ability to provide the full continuum of care will also enable it to reduce waitlist times for the Faith Family Hospitality program and thus reduce the trauma of family homelessness. Sherwood House is open, and at full capacity will house 7 families.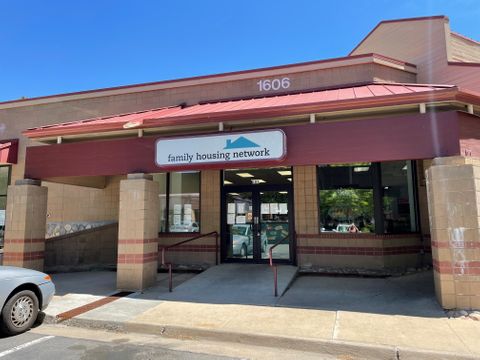 Rapid Rehousing
The Family Housing Network Rapid Rehousing Program offers rental assistance and counseling services to help families obtain and keep their housing.
Rental assistance packages range from 3-12 months depending on the needs of the family.
Case management services help families find and keep jobs, childcare, and resolve everyday life challenges. We support families in developing strength to become self-sufficient and productive members of society. Case managers are available after rental assistance has ended to further support families in keeping housing.