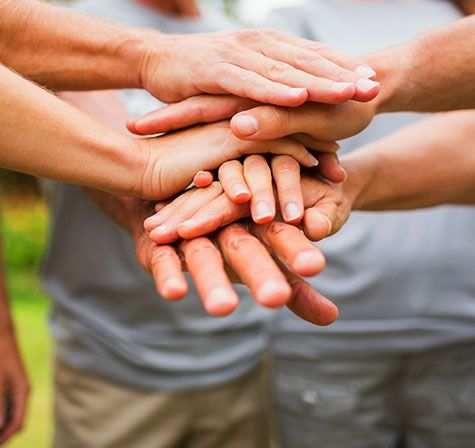 FHN must raise over $400 per day, 365 days per year, to provide the necessary wrap-around support our guest families need to achieve sustainable self-sufficiency. We welcome all financial donations, and encourage you to visit our donation page. Or send a check via mail to 1606 S. Lemay Ave Unit 103 Fort Collins, CO 80525.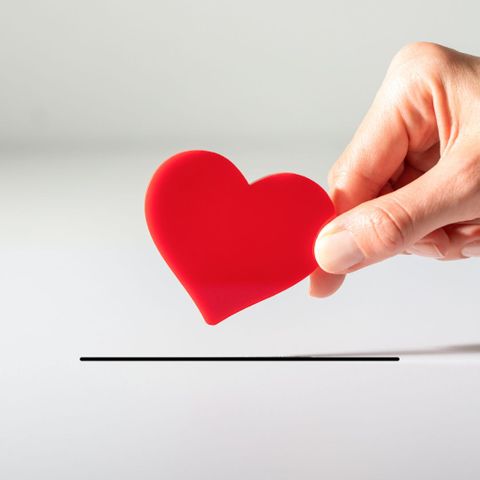 In-Kind Donations
In kind donations for our Day Center, such as snacks and cleaning supplies, are always welcome. Please see below for our current list of needs. When families move into permanent housing, we are often able to help connect them with generous volunteers who have furniture and other household goods to donate in order to furnish their new homes.
Be sure to call 970-484-3342 before dropping anything off.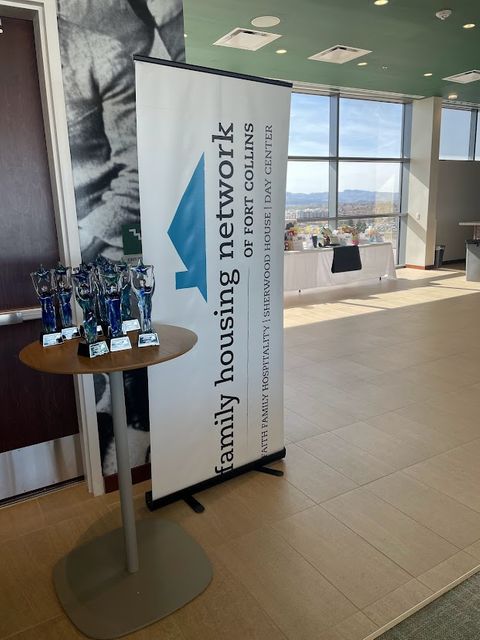 Events and Fundraisers
Interested in hosting an event and fundraising on behalf of FHN? We would love that! Examples include hosing a sporting tournament and donating a portion of the proceeds, a birthday party where you collect donations/wish list items to donate, hosting a fundraiser at a local business where a portion of proceeds go to benefiting FHN.
Have an idea? Feel free to email Sydney at sydney@familyhousingnetwork.org or giving us a call at 970-484-3342.
Sponsoring us throughout the year or for specific events is a great way to impact families in need. Interested in a corporate sponsorship? Email sydney@familyhousingnetwork.org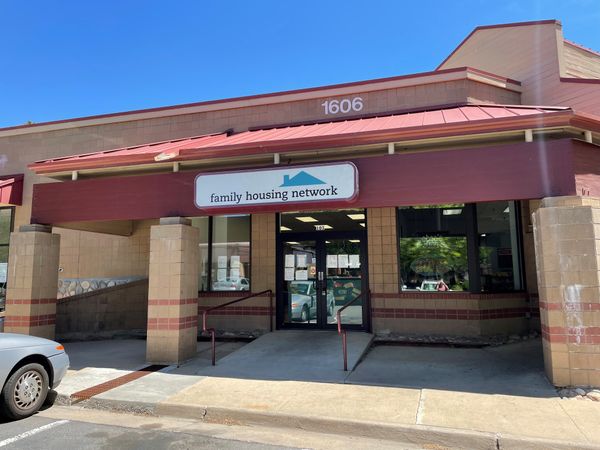 Interested in making a difference in the lives of families experiencing homelessness? FHN has volunteer opportunities within our Day Center and Overnight Program. Click here to see our available opportunities.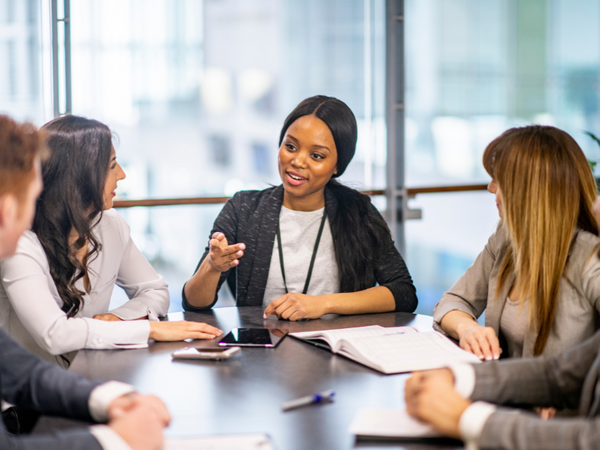 Board of Directors
Governance of our rapidly growing nonprofit is provided by a Board of Directors (BOD) composed of 9 individuals. If you have a passion for the mission of FHN, and feel you may want to serve at this level, please consult our Executive Director for a BOD candidate packet. We are especially interested in candidates with BOD experience, and skill in strategic planning, fundraising, property management, and communications/marketing.
Our Funders
We are funded by generous participating congregations, individuals, and granting organizations with big hearts for the disenfranchised. Our large donors, sponsors, & grantors include:
American Family Insurance
Anschutz Family Foundation
Robert Addleman
Lynne & Jim Barnes
Cliff Bergren, Holy Handyman & his Cavalry
John & Anita Bleem
Bohemian Foundation
Don & Carol Boxley
Gary & Ruth Chatburn
Tom & Jean Christen
City of Fort Collins
David Cloyd
Community Foundation of Northern Colorado
Timothy & Judith Crosby
Barbara Duffner
Tom & Lisa Elder
Elder Construction
Susan Ellis
FirstBank
Fort Collins Interfaith Council
Fort Collins Breakfast Rotary
James Gano
Gates Family Foundation
Group Gives
Sally & Raymond Gumerman
HP Inc.
Jim & Kathy Haselmaier
Ben & Kim Haugenstuen
Greg & Jen Head
High Point Electric Foundation
Karen & Daniel Johnese
Jack & Sue Krueger
Judith Landry
Cleon Kimberling
Steve and Jodi Loecke
Madwire
Markley Motors
Marilyn Rauland Kidder Foundation
Wayne & Margaret Moellenberg
The Mostlies
Randolph Myers
Northern Colorado COVID 19 Response Fund
Jerry & Carol Okeson
OtterCares
Pedersen Toyota
Rebecca & Jared Orsi
Poudre School District Give Next Program
Realities for Children
Rotary Club of Fort Collins
Walter & Janet Schuchmann
Roy & Leslie Schutt
ThreeFeet Mudworks
Betsy Towle
UCHealth
United Way of Larimer County
Waypoint Real Estate
James Wedding
Kay Williams
Woodward
Richard & Lee Yahnke
Linda & Jim Zafarana