Meeting the Demand for Shelter and Support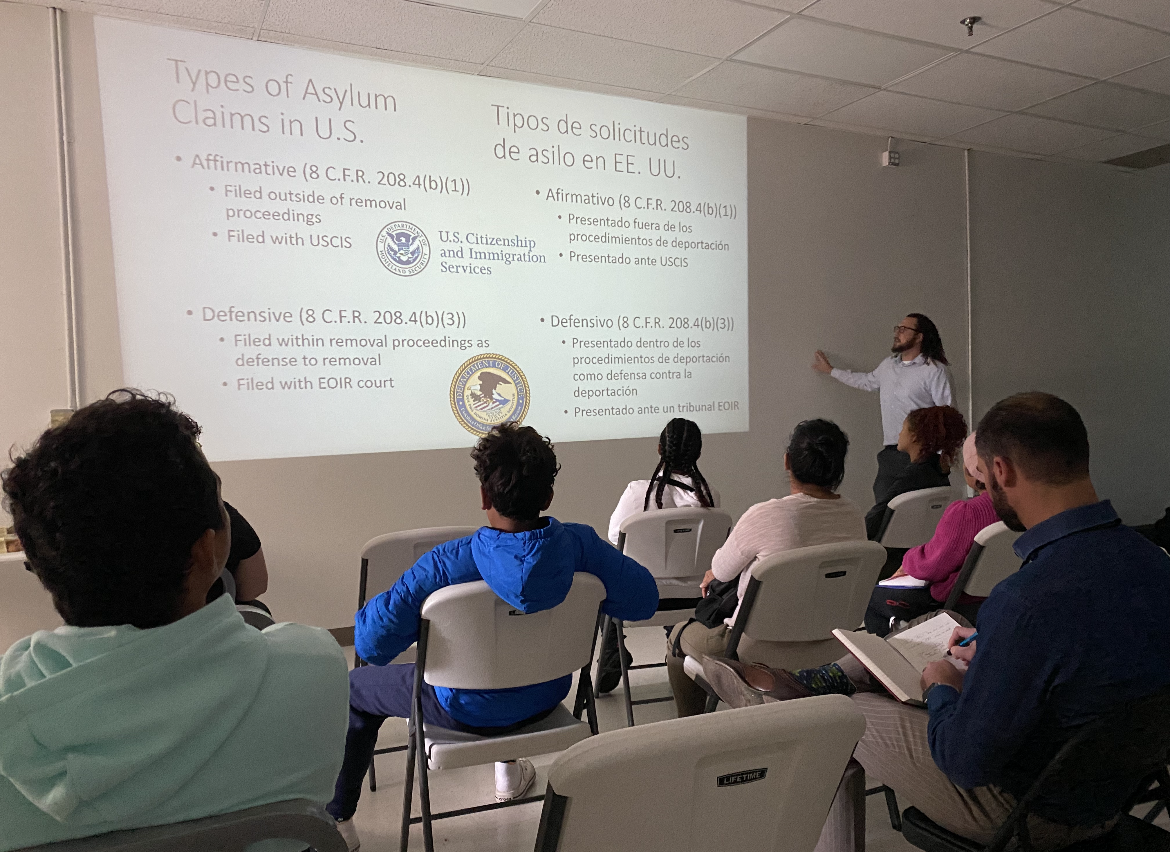 As you may have heard, there has been a recent influx of Venezuelan immigrants to the United States. Which has impacted our local community in Fort Collins. The recent influx of Venezuelan immigrants, many of whom are families, has presented a significant challenge for us. Currently, all of our programs, including the Day Center, are operating at full or near capacity, which is an unusual situation for us.
Our Day Center, as you may know, has historically always had availability, but due to the pressing needs of these families, we have had to turn away eight families just last week. This is an alarming situation because Family Homelessness Network (FHN) is the sole provider of Day Shelter for families in our community.
Our current capacity can be attributed to a multitude of factors. Among them, approximately 15 Venezuelan families have recently arrived in Fort Collins. Additionally, as the eviction moratorium comes to an end, we are witnessing a surge in families who are facing homelessness for the first time. This situation arises from eviction notices or non-renewal of leases, leaving families struggling to secure affordable housing alternatives. Due to this during the month of August, we received a total of 72 calls for our services.
As FHN continues to work closely with the recent influx of Venezuelan families, it is imperative to reaffirm our unwavering dedication to our mission: guiding families on their path from homelessness to secure housing. Within our programs, housing remains the central focus, ensuring that families attain the stability and security they rightfully deserve, regardless of their background and barriers.
At present, these families are sheltered overnight at Catholic Charities' emergency shelter. During the day families utilize Family Housing Network's (FHN) services, including access to the Day Center, personalized case management, and assistance in navigating available resources with our Resource Navigation program. FHN and Catholic Charities collaborate closely to deliver the most effective support to these families.
Families from Venezuela encounter a myriad of unique challenges as they strive to secure housing, including bureaucratic hurdles related to work permits, immigration status, employment opportunities, and essential documentation. To enter the housing market in Fort Collins, most landlords require three key elements: verifiable income, a background check, and a credit check, with some also requesting rental history. Landlords are unable to verify their income, and they lack Social Security numbers for background and credit checks. These barriers pose significant obstacles to finding suitable housing.
To assist these families on their way to housing, we have been fortunate to collaborate with community partners such as Alianza Norco, who has played a crucial role in assisting these families in obtaining the necessary documents to secure housing.
Just last week, our dedicated Resource Navigator, Angela, organized an Asylum Information Clinic in collaboration with our partners at Alianza Norco. This clinic featured an immigration lawyer from their team, providing invaluable guidance to immigrant families on obtaining essential documentation.
Furthermore, we hear encouraging news last week - President Biden signed into law a measure that allows many Venezuelan immigrants to obtain work permits, a previously unavailable opportunity for them. This development serves as a ray of hope for these families, potentially expediting their journey toward stable housing.
At FHN, we are resolute in our commitment to stand alongside all families, regardless of their background or barrier as they transition from homelessness to housing. We acknowledge the formidable challenges they encounter, particularly in the realm of income and employment verification. However, with your unwavering compassion and support, we have the collective power to put an end to homelessness for these families.
To provide support for these families in need click here.
Want to spread the word? Please share this blog post. Your simple act of sharing can inspire compassion and action in others, creating a ripple effect of positive change
Curious to learn more? Check out the resources below!